Well folks, Summer is well and truly over.  As we sit here in blankets like pensioners, it's not just the dropping temperatures that tell us summer has passed.  It's also the end of the Summer drought.  That period every year where the amount of games released reduces a little.  There are a lot of games coming out every week and plenty more to look forward to in the future.  So let's round up our newest batch of incoming treats.
Fueled Up
Outer Wilds
Operation Wolf Reutrns
Suikoden I&II HD Remaster
RoadOut
Iron Man
Alfred Hitchcock – Vertigo
New Physical Releases
Snow Battle Princess Sayuki
Darq
Demon Gaze Extra
Fueled Up
If you're up for some classic four player mini-game madness, this space-based ship survival game looks like it could be just the ticket.  You'll play as a spaceship recovery engineer who has to fix, fuel up and rescue damaged ships from such threats as wormholes, asteroids and giant space squids.  And thankfully it's got online play.  Nice.
Look out for it on October 13th when it releases for PS4.
Outer Wilds (PS5 Release)
We rather liked Outer Wilds, the cute No Man's Sky-lite from Mobius Digital.  It was a fun little planet-hopping adventure which won a slew of awards for its excellent design.  Well now you can play it at 60fps in 4K if that's your thing thanks to it getting a brand new PS5 release.  And the good news is that it's here already.
Operation Wolf Returns: First Mission
Okay, the name's a little clumsy but who here over the age of, say, forty isn't excited to see the return of Operation Wolf?  For the uninitiated (AKA the young), Operation Wolf was a first-person, side-scrolling shooter coin-op where you travelled horizontally along six levels and blasted small armies away with your cabinet-mounted gun.  The game also enjoyed some decent home conversions with us enjoying it on the ZX Spectrum.
Well now it's back thanks to French studio Virtuallyz Gaming and promises a new art style, extra modes, two-player co-op and non-stop action.  Now excuse us while we gear up like in the original intro.  There's no trailer yet, but here's an official screenshot.  Look out for the game this Autumn.
Suikoden I&II HD Remaster
Fans of the classic Suikoden series of J-RPGs will be very happy with the news that the first two games are getting hi-def remasters.  With enhanced visuals, new screen effects, improved character portraits, better sound and lots of gameplay improvements, this is sure to be a hit with fans of Konami's PS1 classics.  Look out for these in 2023.
RoadOut
Anything claiming to be influenced by Rock n' Roll Racing is always going to catch our eye so RoadOut from Rastrolabs Games Studios is definitely interesting.  A post-apocalyptic action adventure which also has a dash of Zelda and Grand Theft Auto to it, this game is just a Kickstarter at the moment but is showing great promise with its mix of viewpoints and gameplay elements.
Check out the campaign page here and the trailer below.  No release date yet.
Iron Man
EA are teaming up with Montreal-based Motive Studio on a brand new Iron Man project.  It's very early days at the moment but they're promising "the game will feature an original narrative that taps into the rich history of Iron Man, channeling the complexity, charisma, and creative genius of Tony Stark, and enabling players to feel what it's like to truly play as Iron Man."
Of course, Motive Studio have their hands full with the upcoming Dead Space remake which drops in January.  But we'll be keeping an eye on this project as it develops.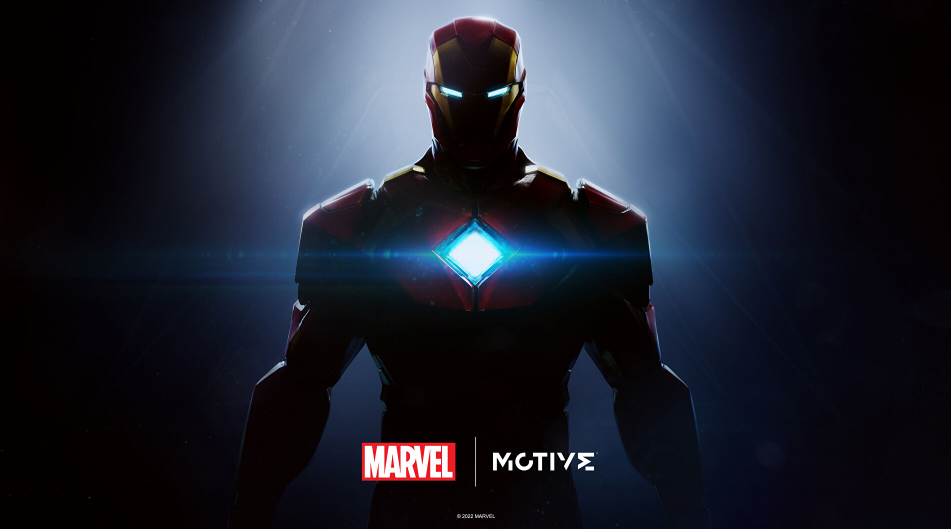 Alfred Hitchcock – Vertigo
If you thought Operation Wolf was a blast from the past then a film tie in based on Alfred Hitchcock's 1958 film Vertigo is really taking things back.  This game is loosely based on the film and offers a "thrilling adventure full of twists and turns" which we'd expect given that its based on work by the master of suspense.  It even looks to be using camera angles and colours to mimic that Hitchcockian style.
The game drops on PS4/5 on October 4th and there is digital edition, a digital deluxe version and a Limited Edition physical release with a 48-page artbook and a digital soundtrack to download.
NEW PHYSICAL EDITIONS
Snow Battle Princess Sayuki
Fans of this kooky vertically-scrolling run and gun shoot 'em up will soon be able to pick up a physical release from the folks at Strictly Limited.  Check out the launch trailer below and keep an eye on the pre-order page.  It'll be available on October 1st.
Darq (Ultimate Edition)
Fans of 2020's Darq will soon be able to pick up a very cool physical edition of this side-scrolling nightmarish adventure game.  It'll contain the base game, both DLCs, a digital soundtrack, stickers, an artbook and a digital graphic novel and all for just under thirty quid.
There's a trailer for this release below, so check it out and get yourself ready to pick it up on November 10th.
Demon Gaze Extra
This dungeon-crawling JRPG is getting a January 13th physical release.   We reviewed Demon Gaze II back in 2017 and liked it but we're not sure how Demon Gaze Extra fits into the series.  Gareth praised the game for its gentle difficulty curve, pleasant characters and decent presentation.
Check out the official store for pre-orders.